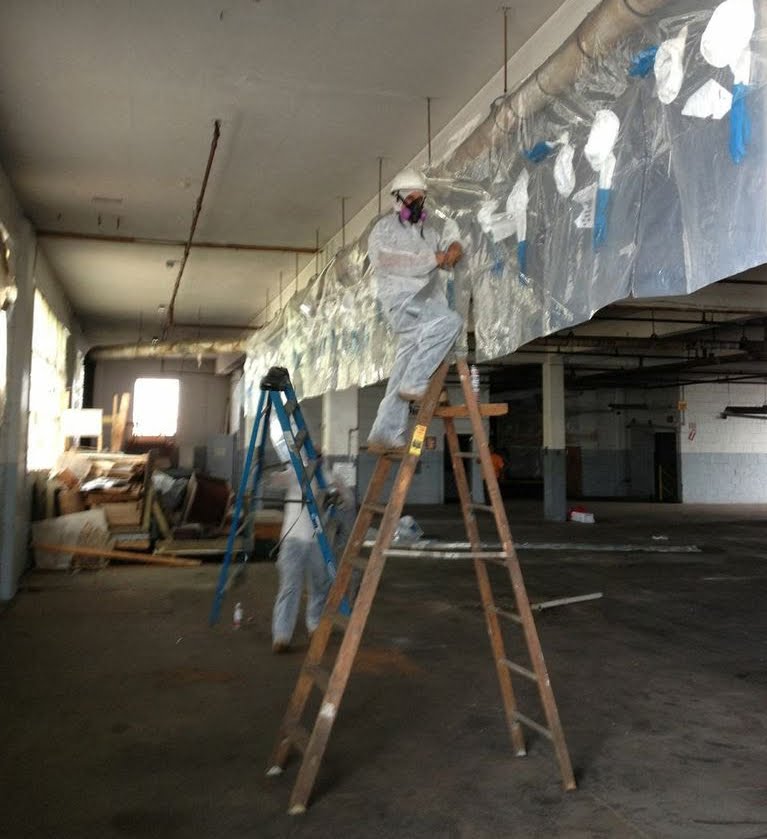 Many homes and businesses have older thermal system insulation or TSI covering their old heat pipes and boiler. This material is well past its prime and in many cases is shedding its coating as well as asbestos fibers.
Thermal Pipe Insulation Removal Process
At All Demolition & Asbestos Services, we analyze your situation and prepare an estimate based on linear feet, number of junctions (elbows or T's) and conditions of the area (debris, dirt/cement, exit feasibility). We build containment sections (plastic rooms) and in the areas we are addressing, remove all insulation, and clean the area thoroughly using amended water.
Old boilers can be cleaned, broken up and removed as well. When we leave, the entire area is cleaned and washed.
Contact us today to get a quote!