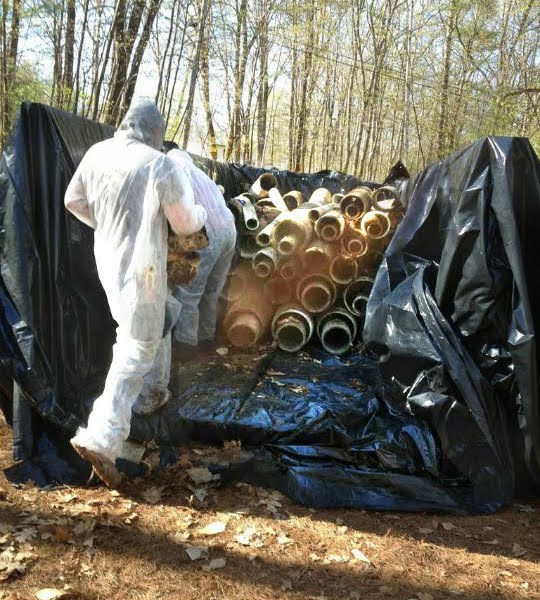 At All Demolition & Asbestos Services, we take pride in offering asbestos abatement services to those throughout New Hampshire.
During construction projects (indoors and outdoors) we provide support handling any asbestos materials.
This can vary from actual abatement to support with "tipping" asbestos materials in fully lined dumpsters. We work with excavator operators as needed on projects.